The Center for Regenerative Medicine
---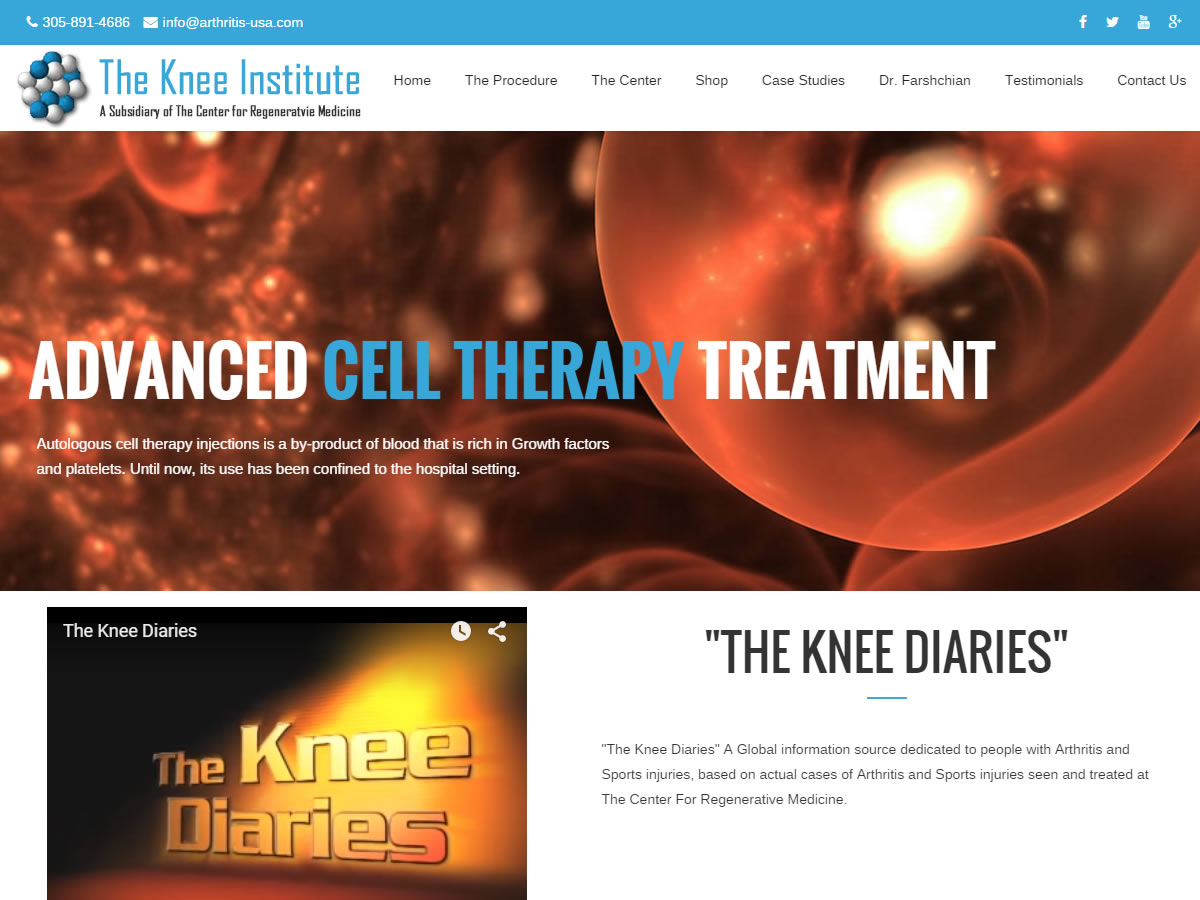 Project Description
A website redesign for ArthritisUSA.net

The Center for Regenerative Medicine in Miami, Florida concentrates on helping arthritic and injured people to get back to a functional level of life and their activities using non-surgical techniques and Orthopedic medicine. The center's expertise is in treatment of conditions of spine, knees , shoulders , and other cartilage damages. We have developed non-surgical and rehabilitation techniques focused on treatment and management of joint pain. Our team includes health professionals organized around a central theme:

The Center for Regenerative Medicine includes a team of dedicated professionals, with access to Digital imaging, X-Ray and necessary orthopedic equipments. Major players including Global icons, world champions, sports legends, Pro athletes, amateur athletes, dancers and people with just plain arthritis come to the Center for regenerative medicine from around the world for non-surgical orthopedic care , using our facility to improve their conditions.
Live Preview
Skills:

Design
HTML/CSS
Javascript

Client:

Arthritis USA