Interiors by Erik R Galiana
---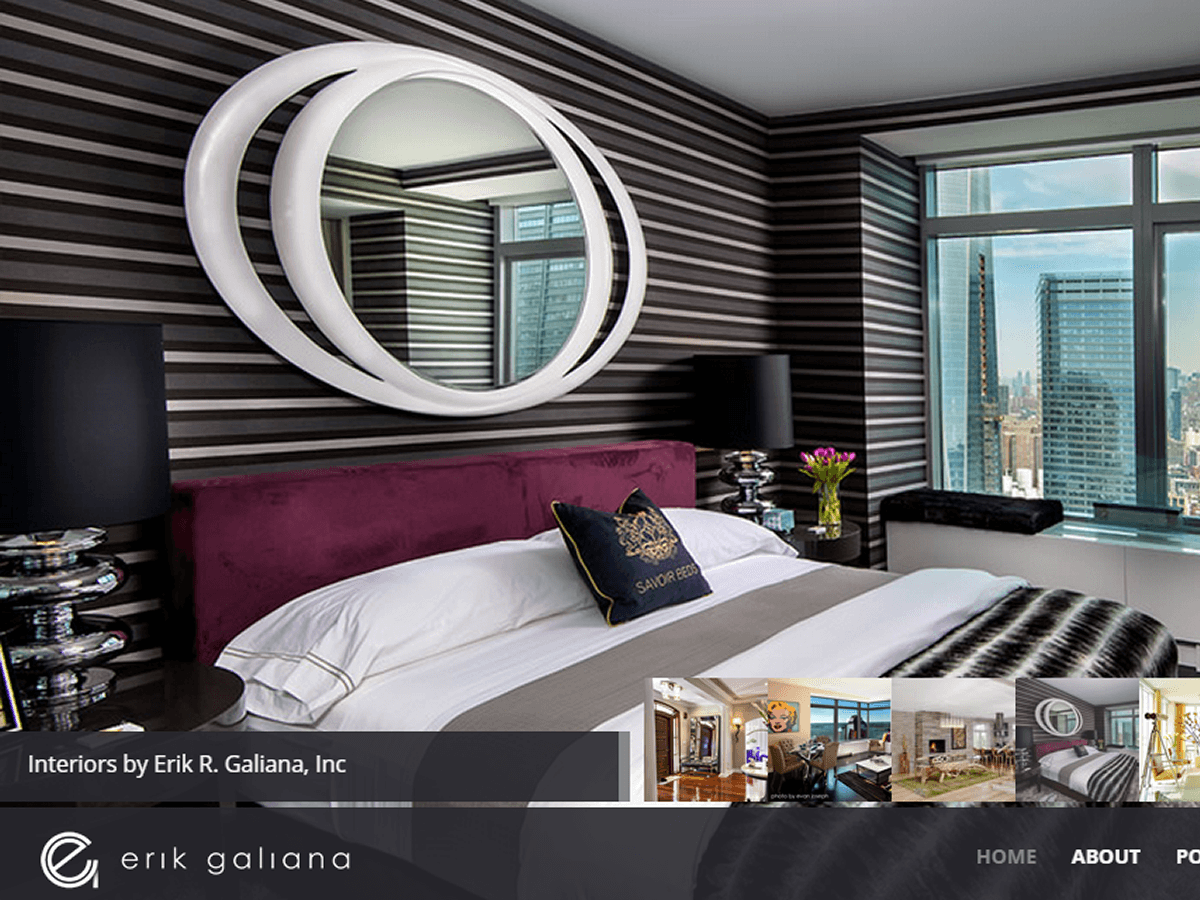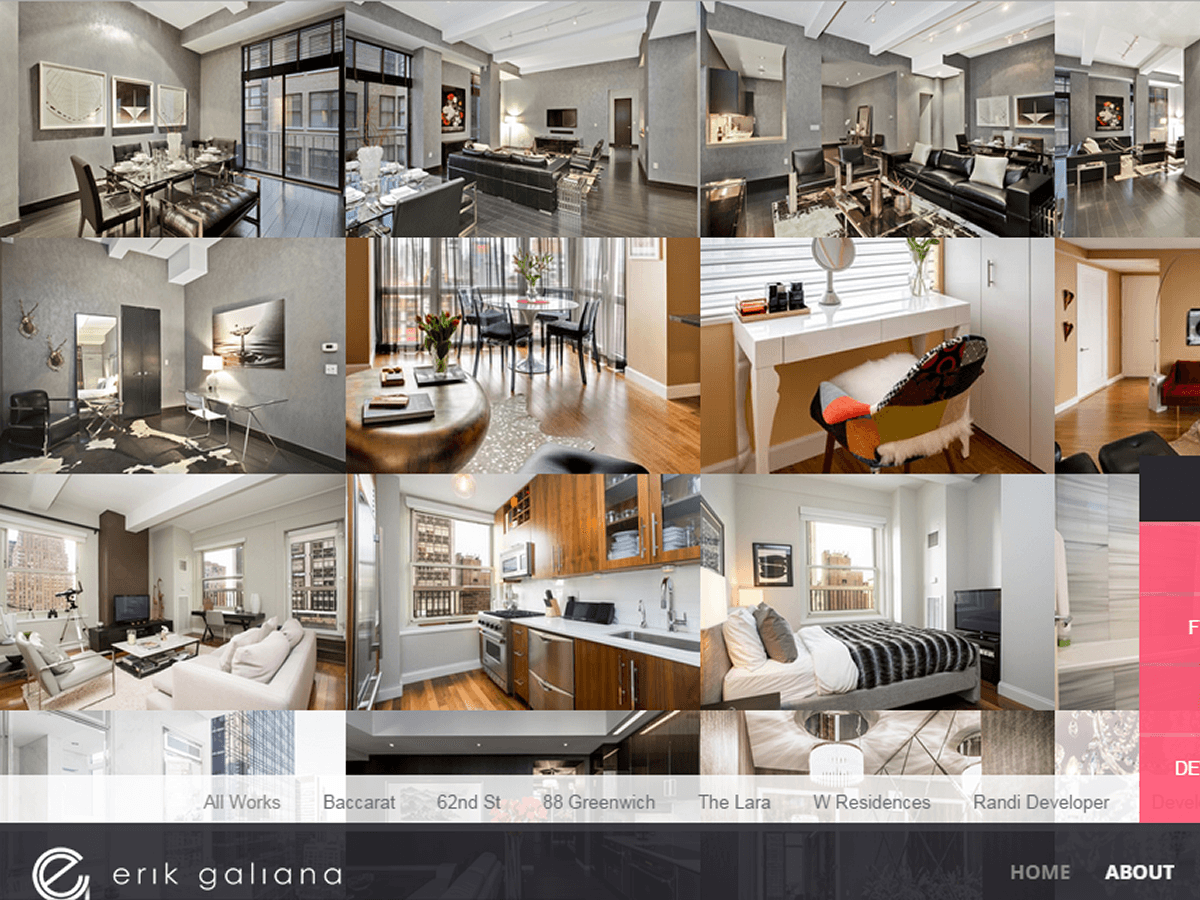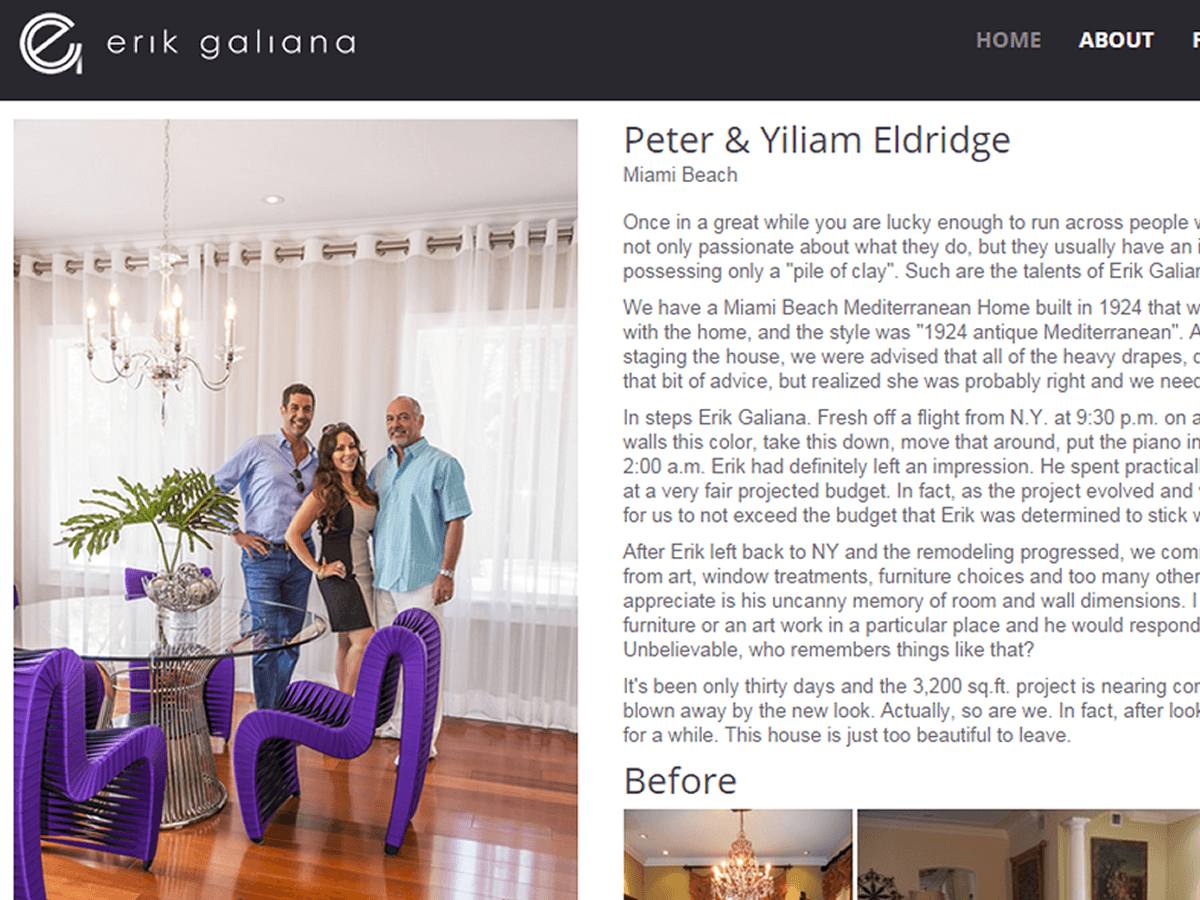 Project Description
Web Site Re-Design
A bit about our client Interiors by Erik Galiana. Understanding how to design a property to sell is a specific talent that Erik has developed over the years. Real estate giants including Africa-Isreal, HFZ Capital, The Related Group, Ugo Columbo & Lionstone Development, The Moinian Group, Stonehenge, The Trump Organization and K Group Holdings have all sought Erik out to create model residences to help better sell and lease their properties.
Although, the majority of his private clients continue to be in NYC and South Florida, his work has also taken him to such locales as Chicago, Park City, Utah, Southern California, even as far as Panama and Cape Town, South Africa. Erik describes his own style as "warm modern with an eclectic twist", but his motto is "my job isn't to give you the home that I want you to have, it's to help you design the dream home that you desire and keep you from making mistakes in the process."
Knowing Erik's markets and high end clientele we focused our site design in a manner that would allow erik to showcase his exquisite portfolio. The site needed to take advantage of the large interior design images, but at the same time have a level of organization and focus to the site. In short we needed to take note and reflect the modern yet warm feel of his work through the site. However, not losing site of the SEO, we structured the site so that each new property could be added to the portfolio, but allow short bios to help search engines become aware of the structure and content that was reflected in the wonderful imagery.
Live Preview
Skills:

Design
HTML/CSS
Javascript
Responsive

Client:

Erik Galiana